A Little Bit of Hope illustrations
Find my work in the form of art prints, mugs and children's picture books
I've always created art with the aim of bringing happiness and sunshine to those who receive it – whether that be my prints, mugs or children's picture book! Brimming with bright colours, more often than not, dogs, and local haunts.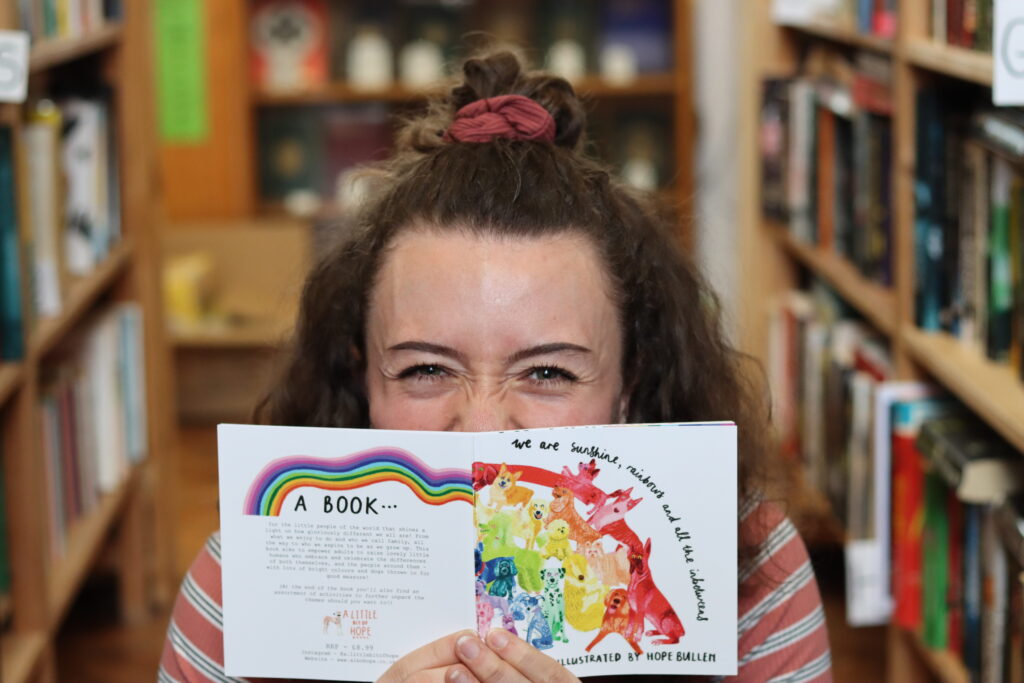 New Book - Available Now!
We are sunshine, rainbows and all the inbetweens
This book is for the little people of the world that shines a light on how gloriously different we all are!  It aims to empower adults to raise lovely little humans who embrace and celebrate the differences of both themselves and the people around them, with lots of bright colours and dogs thrown in for good measure!
Perfect for young primary school ages (4-8) although I have had older audiences (even adults!) enjoy too
A 20-something-year-old who is lucky enough to be sandwiched neatly between the South Downs and the sea.
I was adopted and raised by my lovely Nan and Grandad from the age of two, which is a huge part of why I created my first Children's picture book. I never felt not "normal" growing up (if anything I'm extremely lucky and feel very loved – and what the heck is normal anyway?!) but there was always this weird vibe around not having a stereotypical family dynamic. 
The world is a gloriously diverse place, and we need to ensure children know that this is a wonderful thing and grow up being like "wow, I'm different to this person but we're both amazing". How lovely would that be?!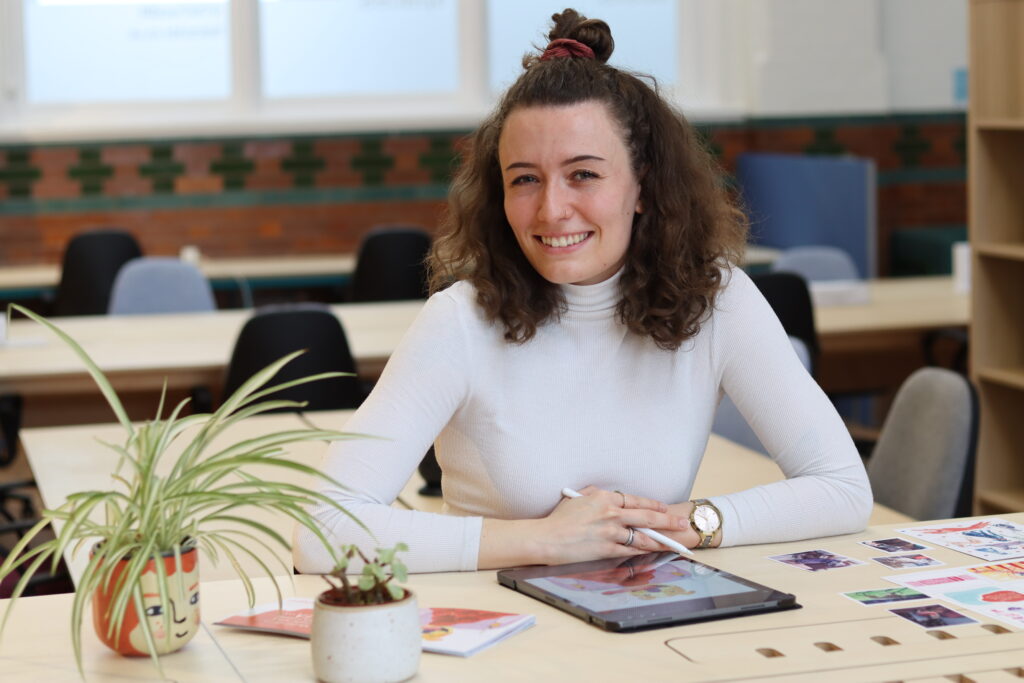 Follow my instagram to keep up to date with all things ALBoHope!