Before
After doing the whole GCSEs, A-Levels, Degree thing a lot of peeps tend to do, I tried to do the other societally appropriate, adult thing, of finding a job (that wasn't in London, so I had to pretty much wave goodbye to my then dream of becoming a magazine journalist).
And boy was it shit.
I forced myself into jobs thinking it was the right thing to do, but this only lead to my mental health taking a humungous nosedive, which led me to take a long hard look at myself in the mirror and say –
I deserve to be happy
I deserve a job that makes me want to dance and sing from the rooftops
Life is too short to spend it crying every day before and after work
The Beginning
Previously Lemons + Lines, A Little Bit of Hope was born after – many breakdowns – it became apparent that my creativity simply couldn't be wedged into a stuffy box. I needed the freedom to create and the flexibility to be able to spend time with my loved ones whilst I did it.
I offered to do one of my fave couples Wedding Stationery back in 2019, and now my offering isn't limited to just Bespoke Wedding Stationery, but Art Prints, Pet Portraits and the occasional bit of Business Branding too (or as my other half's dad would say, "colouring in")
The Future
ALBoHope has so far to go, but by taking the plunge, I've already learnt so, so much. To each and every human who's invested in me – you are all rays of sunshine + utter superstars and I can't thank you enough!
Sending sunshine + squeezes,
Hope x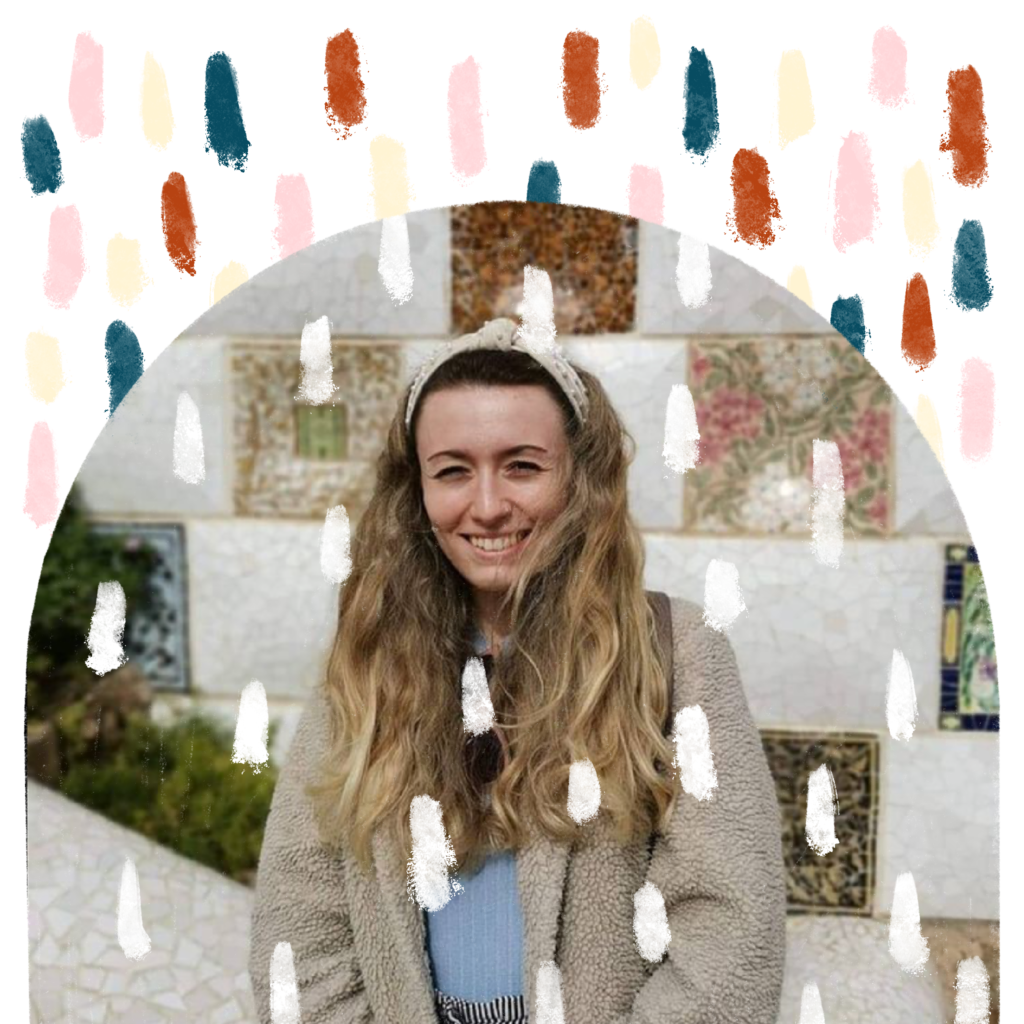 I am Hope, the square-jawed, curly-haired, green-eyed mush behind A Little Bit of Hope.
I've heard all of the Hope jokes under the sun, so get them all out of your system now – if I laugh it's the type of chuckle you grant someone with when you work in retail and they say "oh, it hasn't got a label on it – does that mean it's free?" No boo, it does not.
You'll find me darting between Home (West Sussex) and my BF's (Hampshire), which is fantabbydosey, because I get to appreciate the sea and the countryside. My gorgeous Grandparents brought me up, and I'm pretty sure I was birthed to be creative until the day I pop my wee clogs (I say wee A LOT instead of small or little – I'm not Scottish, I just love the word wee).
Obsessed with: Our whippet – Roxy Roo | A cheeky charity shop bargain | The sun (hence the regular sunshine theme on Instagram/ ALBoH's Branding) | An RPG video game (or my not so guilty guilty pleasure, Fortnite) | Garlic | Dancing (around the kitchen) | A noice G+T or fruity cidré | Marvel Films | Pizza | Weddings | The colours pink + rust | Chips |  Brownies | A groovy af tote |  A wee (big) coffee | Seeing new places